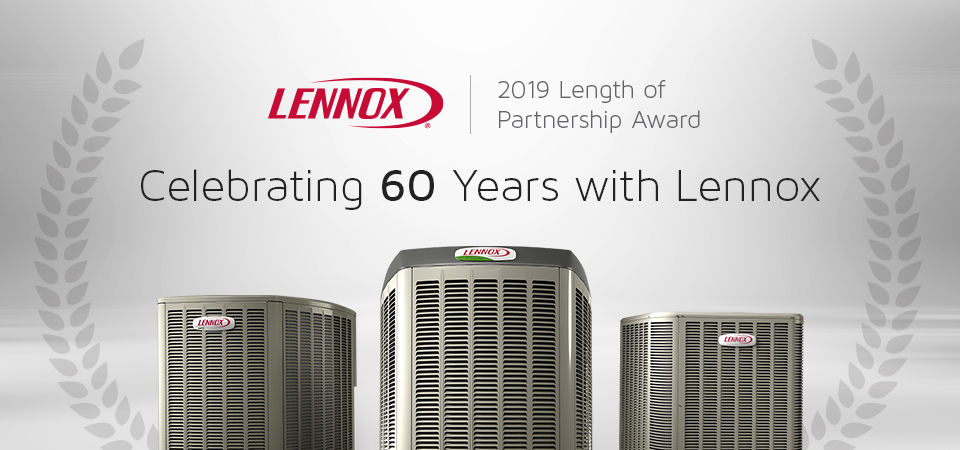 Local Dealer Recognized for Decades of Brand Service
Lennox Industries, a trusted HVAC brand for 125 years, awarded Kirkfield Heating & Air Conditioning based in Winnipeg, MB, the Dave Lennox Years of Partnership Award. The award celebrates Kirkfield's 60 years serving their community and employees while representing the Lennox brand.
"The Dave Lennox Years of Partnership Award is how we honor and thank our most valuable long-time dealers," said Douglas L. Young, president and COO, Lennox Residential Heating & Cooling. "Lennox dealers represent our brand to homeowners and consumers in the market and give meaning and dimension to our brand promise."
Kirkfield Heating & Air Conditioning has served residents throughout Winnipeg by providing perfect comfort and clean air through heating and air conditioning installation and services since 1951.
A worldwide leader in home comfort, Lennox offers its award-wining air conditioning and heating products through a network of more than 7,000 dealers throughout North America. Providing some of the quietest and most efficient units on the market, including the first ultra-low emissions furnace and hospital-grade air filtration, Lennox has a history of designing innovative HVAC and indoor air quality products.
To find out more about how Kirkfield Heating & Air Conditioning can help you with your home's heating, cooling and indoor air quality needs, call 204-272-8128.